Back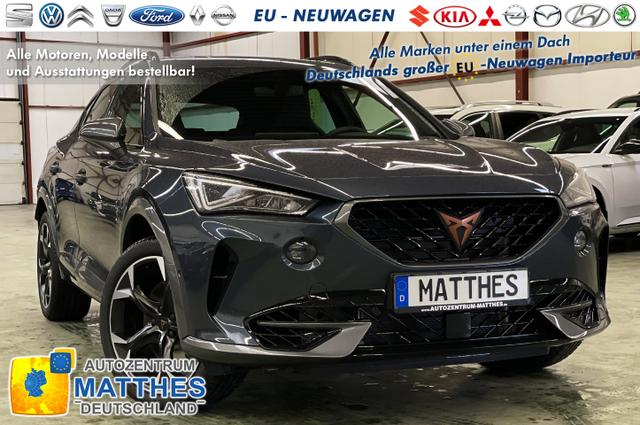 CUPRA NN Formentor VZ :Vorlauf/ nur diese Woche / begr...
| | |
| --- | --- |
| Type | other |
| Color | grey metallic, Magnetic Grau Metallic/Grau |
| Transmission | automatic |
| Mileage | 0 Km |
| Year | Configurable |
| Power | 228 KW |
| Fuel | Gasoline |
| Warranty | additional warranty possible in consultation |
Options
4WD, ABS, Airbag driver, Aircondition, manual, Alloy wheels, Cruise control, Driver seat, heatable, Elec. mirrors, Electronic startinterruption, Foglights front, GPS navigation with black/white screen, Power steering, Power windows front, Sportseats, Sunroof, to open manually, Traction control


Other
Preise inklusive Mehrwertsteuer WERBUNG Wir bieten attraktive Preise für verschiedene Ausstattungen **Sie gelangen direkt zum Angebot, wenn Sie folgenden Link in die Adresszeile kopieren: https://www.matthesmobile.de/liste-cupra-formentor-a__3035.php** **Besuchen Sie den Autozentrum Matthes YouTube Kanal und schauen Sie sich alle neuen Fahrzeugvideos an: https://www.youtube.com/user/AutozentrumMatthes/videos** **Die umfangreiche Ausstattung beinhalet unter anderem:** * **Navigationssystem ** mit Radio mit **12 Touchscreen** , 7 Lautsprecher, Bluetooth Freisprecheirnichtung * ***Navigations-Funktion** über Smartphone (Smartphone muss separat erworben werden) (Kostenlose Navigation über Google Maps oder andere Kartendienste möglich) (Bestimmte Apps können auf dem Display des Infotainment System im Auto gespiegelt und bedient werden. Apple CarPlay ist ab iPhone 5 möglich. Für Android Auto benötigen Sie mindestens Android 5.0 Lollipop oder höher) * **Alufelgen 19 ** - Exclusive Black/Silver * **Voll-LED Scheinwerfer** , dynamsich * **Totwinkel-Assistent ** Side Assist * **Drei-Zonen-Klimaautomatik** Climatronic * **Winterpaket** : **Sitzheizung vorne** , **Beheizbares Lenkrad** im CUPRA Design (Multifunktionslenkrad) * **Rückfahrkamera** * **Adaptive Fahrwerksregelung** DCC * **Einparkhilfe vorne** und ** Einparkhilfe hinten** *Radio mit 10 **Touchscreen** und **Bluetooth Freisprecheirnichtung** * **Android Auto** und **Apple Carplay** Via SEAT Full Link * **Volldigitales Kombiinstrument** (Bordcomputer) 10,25 Digital Cockpit * **Adaptiver Tempomat** mit Geschwindigkeitsbegrenzer * **Technik Paket** : **Fernlichtassistent** , Müdigkeitswarnsystem, **Spurhalteassistent** Lane Assist , Notbremsassistent mit Front Assist * **Schlüssellose Zentralverriegelung** Kessy Advanced * **Alufelgen 18 ** - Performance *Getönte Scheiben ab B-Säule **Privacy Glas** * **Nebelscheinwerfer** mit **Kurvenlicht** * **Regensensor** mit **Lichtsensor** * **Reserverad 18 ** * **CUPRA Sportschalensitze** vorne in Sharp Textil **Sonderausstattung / Extra's** *Elektrische Heckklappe, sensorgesteuert *Beats Audio Soundsystem 10 Lautsprecher (mit Subwoofer), digitaler 12-Kanal-Verstärker, Subwoofer, 340 Watt Gesamtleistung *Panoramadach (Panorama-Glasschiebedach), elektrisch, mit Sonnenschutzjalousie *Induktive Ladestation Zustand, Aussehen: 1, sehr gut, Felgengröße: 19 Zoll, 5-türig, Fahrwerk- und Regelungssysteme: Adaptive Fahrwerksregelung (DCC), Musikanlage: Android Auto, Musikanlage: Apple CarPlay, Außenspiegel: Außenspiegel beheizbar, Gepäckraum-/Heckklappe: Elektrische Heckklappe, Lichttechnik: Fernlichtassistent, Lenkrad: höhenverstellbar, Lenkrad: in Leder, Lichttechnik: LED-Rückleuchten, Lichttechnik: LED-Scheinwerfer, Lenkrad: mit Lenkradheizung, Assistenzsysteme: Müdigkeitserkennungs-Sensor, Assistenzsysteme: Notbremsassistent (City-Safety-System), Fahrwerk- und Regelungssysteme: Reifendruckkontrolle, Pannenhilfe: Reserverad, Musikanlage: Schnittstelle USB, Reifentyp: Sommerreifen, Musikanlage: Soundsystem, Assistenzsysteme: Spurhalteassistent, Assistenzsysteme: Toter-Winkel-Assistent, Musikanlage: Touchscreen, Airbags: Vorhanga...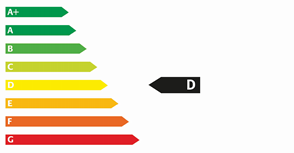 Details
| | |
| --- | --- |
| Transmission | automatic |
| Color | grey metallic, Magnetic Grau Metallic/Grau |
| Mileage | 0 Km |
| Year | Configurable |
| Fuel | Gasoline |
| Engine | 1984 cc |
| Power | 228 Kw |
| Acceleration time 80-120 | sec |
| Status | Configurable |
| | |
| --- | --- |
| Delivery costs | € 0 |
| Curb weight | Kg |
| Total trailer weight. | Kg |
| Consumption within urban areas | 9.6 l/100 Km |
| Consumption outside urban areas | 6.5 l/100 Km |
| Consumption combined | 7.7 l/100 Km |
| Co2 emissions | 175 g/Km |
| Euro | |
| Environmental Label | |
| Environment badge | |
Options and Extras
Audio
Bluetooth carkit
Carphone preparation (wires + Antenna + handsfree)
Navigation
Radio
Comfort
Exterior
All wheel steering
Alloy wheels
el. Mirrors
Panorama Dach
Power steering
Roofrails black
Sunroof, steel
Interior
childseat preparation
Driver seat heatable
Smokers Free Car
Sportseats
Steering wheel multifunctional
Safety
Active headlights
Airbag driver
Central locking
Foglights front
Permanent light
Technique
ABS
Cruise control
ESP
Immobiliser
Light sensor
On board computer
Power windows front
Rain sensor
Traction control