Back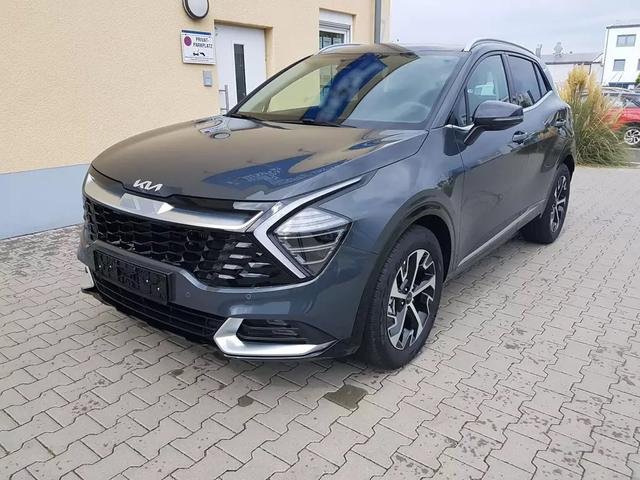 KIA SPORTAGE Business Line Sitzheizung Navi Kamer...
| | |
| --- | --- |
| Type | other |
| Color | other metallic, Penta Metal Metallic |
| Transmission | automatic |
| Mileage | 0 Km |
| Year | Orderable |
| Power | 132 KW |
| Fuel | Gasoline |
| Warranty | additional warranty possible in consultation |
Options
ABS, Airbag driver, Airbag passenger, Airbag side, front 2x, Aircondition, automatic, Alloy wheels, Cruise control, Driver seat, heatable, Elec. mirrors, Electronic startinterruption, Foglights front, GPS navigation with black/white screen, Power windows front, Sportseats


Other
Preise inklusive Mehrwertsteuer Felgengröße: 18 Zoll, 5-türig, Audioanlage: Android Auto, Assistenzsysteme: Anhänger-Stabilisierungs-Programm, Audioanlage: Apple CarPlay, Außenspiegel: Außenspiegel beheizbar, Assistenzsysteme: Autonomes Notbremssystem, Assistenzsysteme: Bergabfahrassistent, Assistenzsysteme: Berganfahrassistent, Audioanlage: Digitalradio DAB, Gepäckraum-/Heckklappe: Elektrische Heckklappe, Armlehnen: Fahrer, Sitze: Lordosenstütze: Fahrer, Antriebsachse: Frontantrieb, Gepäckraum-/Heckklappe: Gepäckraumklappe automatisch betätigt, Sitze: Verstellbarkeit: Höhenverstellbarer Beifahrersitz, Sitze: Verstellbarkeit: Höhenverstellbarer Fahrersitz, Lenkrad: in Leder, Induktionsladen für Smartphones, Lichttechnik: LED-Rückleuchten, Lichttechnik: LED-Tagfahrlicht, Lenkrad: mit Lenkradheizung, Lenkrad: mit Schaltwippen, Assistenzsysteme: Notbremsassistent (City-Safety), Pannenhilfe: Notrad, Assistenzsysteme: Notrufsystem, Pannenhilfe: Pannenkit, Fahrwerk- und Regelungssysteme: Reifendruckkontrolle, Audioanlage: Schnittstelle USB, Assistenzsysteme: Spurhalteassistent CO2-Effizienzklasse: A sofort lieferbar **AUSSTATTUNGEN:** **Innen** *Fahrersitz mit elektrischer Lendenwirbelstütze *Lenkrad beheizbar *Sitzheizung vorn und hinten *Vordersitze elektrisch einstellbar *Lederlenkrad *Innentürgriffe in Metallic *Instrumentenzierleiste in Carbonstruktur (Serie i.V.m. L HEV- und PHEV-Motoren) *Fahrersitz höhenverstellbar (manuell) *12V-Steckdose in der Mittelkonsole und im Gepäckraum *Umklappbare und teilbare Rückbank im Verhältnis 40:20:40 *Sonnenblenden mit Make-Up Spiegel, beleuchtet *Höhenverstellbare Sicherheitsgurte vorn *Schallschutz-Windschutzscheibe *Armlehne hinten mit Getränkehalter *Taschen an den Rückenlehnen der Vordersitze *Griffe zum Umklappen der Rücksitzlehnen im Gepäckraum *Armlehne vorn mit Ablagefach (nur i.V.m. DCT und AT) *Armlehne vorn längsverstellbar mit Ablagefach (nur i.V.m. MT) *Ablagefach unter dem Kofferraumboden *Haken im Kofferraum *Beifahrersitz höhenverstellbar *Intime Innenbeleuchtung (nur i.V.m. DCT und AT) *2-Zonen-Klimaautomatik (nur i.V.m. konventionellen Motoren) *3-Zonen-Klimaautomatik (nur i.V.m. HEV- und PHEV-Motoren, L- und Business-Line-Versionen und GT-Line) *Fahrer- und Beifahersitzrückenlehne mit Haken und USB-C-Anschluss *Schwellerleiste in Silber **Infotainment & Kommunikation** *Kia Connect - Eine Reihe von digitalen Diensten, die Fahrerunterstützung in Echtzeit und Fernzugriff auf Informationen über Ihr Auto bieten *Kia Live - Echtzeit Fahrerunterstützung für Verkehr, Wetter, Points auf Interest, Kraftstoffe, Parkplätze und Ladestationen *7-Jahres-Plan für kostenlose Kartenaktualisierung *OTA (Over The Air) - Remote Software und Navigationskarten-Update für ganz Europa und Russland, kostenlos für ein Jahr *Schaltwippen am Lenkrad (nur i.V.m. DCT- und AT-Getriebe) *12,3 Zoll Supervision Cluster (Bordcomputer) integriert in den zentralen 12.3 Zoll Navigationsbildschirm *USB-C-Anschluss zum Laden m...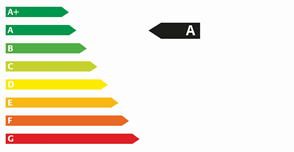 Details
| | |
| --- | --- |
| Transmission | automatic |
| Color | other metallic, Penta Metal Metallic |
| Mileage | 0 Km |
| Year | Orderable |
| Fuel | Gasoline |
| Engine | 1598 cc |
| Power | 132 Kw |
| Acceleration time 80-120 | sec |
| Status | Orderable |
| | |
| --- | --- |
| Delivery costs | € 0 |
| Curb weight | Kg |
| Total trailer weight. | Kg |
| Consumption within urban areas | 6.6 l/100 Km |
| Consumption outside urban areas | 5.2 l/100 Km |
| Consumption combined | 6.7 l/100 Km |
| Co2 emissions | 151 g/Km |
| Euro | |
| Environmental Label | |
| Environment badge | |
Pictures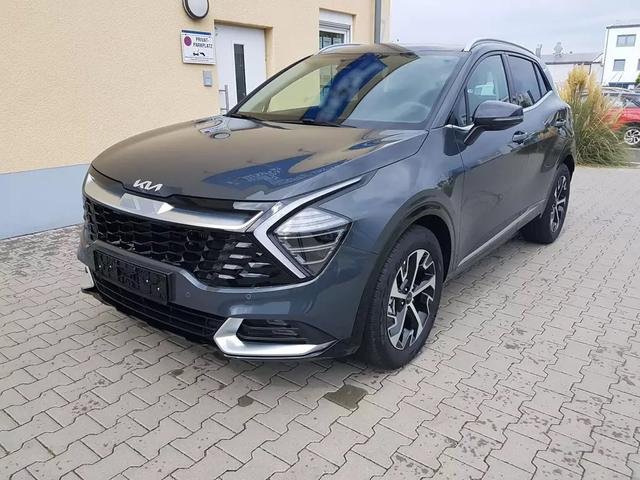 Options and Extras
Audio
Bluetooth carkit
Carphone preparation (wires + Antenna + handsfree)
Navigation
Radio
Comfort
Exterior
Alloy wheels
el. Mirrors
Roofrails black
Sportchassis
Interior
childseat preparation
Driver seat heatable
Driver seat, el. height ajustable
Passenger seat, el. height ajustable
Sportseats
Steering wheel multifunctional
Safety
Airbag driver
Airbag passenger
Airbag side, front 2x
Central locking
Foglights front
Permanent light
Technique
ABS
Cruise control
ESP
Immobiliser
Light sensor
On board computer
Power windows front
Rain sensor
Sooty particles filter
General