Back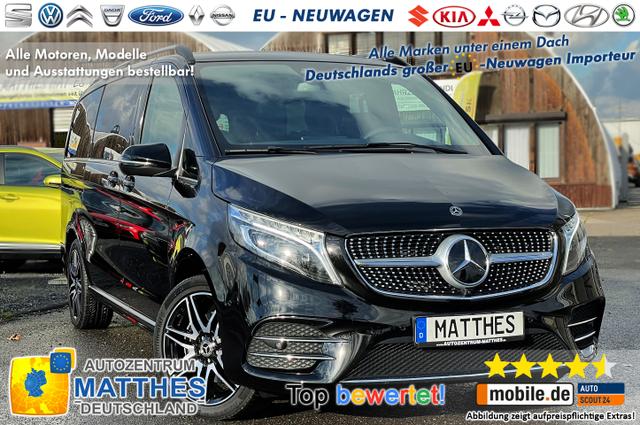 MERCEDES-BENZ V-KLASSE V 300 Exclusive AMG-Line :VOLL+PANO+BURMESTER...
| | |
| --- | --- |
| Type | Van/Minibus/MPV |
| Color | black, Obsidian Black Metal/Schwarz |
| Transmission | automatic |
| Mileage | 0 Km |
| Year | Configurable |
| Power | 176 KW |
| Fuel | Diesel |
| Warranty | additional warranty possible in consultation |
Options
4WD, Aircondition, manual, Alloy wheels, Driver seat, heatable, GPS navigation with black/white screen, Sunroof, to open manually


Other
Preise inklusive Mehrwertsteuer WERBUNG Wir bieten attraktive Preise für verschiedene Ausstattungen **Sie gelangen direkt zum Angebot, wenn Sie folgenden Link in die Adresszeile kopieren: https://www.matthesmobile.de/liste-mercedes-benz-v300-a__3024.php** Besuchen Sie den Autozentrum Matthes YouTube Kanal und schauen Sie sich alle neuen Fahrzeugvideos an: https://www.youtube.com/user/AutozentrumMatthes/videos Die umfangreiche Ausstattung beinhaltet unter anderem: *[PS2] **AMG Line Interieur/Exterieur** : [FB1] AMG Zierelemente, [FB4] AMG Abrisskante auf Heckklappe, [VL7] AMG Fußmatten, [RK4] AMG Leichtmetallräder 8 J x 19, glanzgedreht *[D34] **Panoramadach** (Schiebedach) *[VY7] **Vollleder Nappa** schwarz (In der 1. Sitzreihe) *[Q50] **Anhängerkupplung** abnehmbar *[H12] **Standheizung** - Warmwasser-Zusatzheizung *[EX9] **Navigationssystem** mit Radio mit 10,25 Touchscreen *Technik Paket: [JW5] **Spurhalteassistent, ** [JA7] **Totwinkel-Assistent, ** [JW8] **Müdigkeitswarnsystem, ** [JA9] **Verkehrszeichenerkennung, ** [ET4] ** Abstandswarner** DISTRONIC, [LG8] **Fernlichtassistent** *[E6M] **MBUX Multimediasystem** Mid *[E4S] ** Smartphone-Integrationspaket** ( **Android Auto und Apple Carplay)** *[E65] **Burmester Surround-Soundsystem** *[VQ8] **EXCLUSIVE Paket** *[PY0] **AVANTGARDE Design-Paket Interieur** *[PX0] **AVANTGARDE Sport-Paket Exterieur** *[LG2] **LED Intelligent Light System** *[W68] **Elektrische** Heckklappe , separat zu öffnen * **Winterpaket** : [H15/H16] Sitzheizung vorne, [F48] Heizung für Scheibenwaschanlage *[ZG2] **Allrad permanent** * **Heizung in der 2. Sitzreihe** * **Kühlschrank** *[SF1/SF2] ** Elektr. Sitze** vorne *[JS1] **360° Kamera** *[EZ6] **Rückfahrkamera** *[EZ7] **Einparkhilfe vorne** und **Einparkhilfe hinten** *[CA1] **AGILITY CONTROL Fahrwerk** *[FP3] **Spiegel Paket** *[LC1] **Ambiente-Beleuchtung** *[V9A] ** Tischpaket Tisch klappbar, Getränkehalter** *[YF3] **Sportpedale** *[E1D] **DAB-Radio** **Das Fahrzeug enthält eine Hochwertige Vollausstattung. Weitere Ausstattungsmerkmale im Angebot.** Die umfangreiche Ausstattung enthält: *BH1 HOLD-Funktion *BS1 Bremssättel mit Mercedes-Benz Schriftzug *C74 Schriftzug Einstieg Mercedes-Benz beleuchtet *CL1 Lenkrad in Neigung und Höhe verstellbar *CL3 Lederlenkrad *CL4 Multifunktionslenkrad mit Reiserechner *CM2 Stoßfänger und Anbauteile in Wagenfarbe lackiert *CU4 Aerodynamik-Paket *D34 Panorama-Schiebedach *E07 Berganfahrhilfe *E1D digitales Radio (DAB) *E1E Navigation *E1F Display-Diagonale 26 cm (10,25 ) *E1T Touchpad *E34 Pufferbatterie für Startvorgang *E65 Burmester Surround-Soundsystem *E6M MBUX Multimediasystem Mid *E7B Vorrüstung Navigation *ED4 Vliesbatterie 12 V 92 Ah *ES2 Steckdose 12 V Kofferraum / Laderaum *EW6 Erweiterte Konnektivität *EX9 3 Jahre kostenfreie Kartendaten-Updates *EY2 Live Traffic Information *EY5 Mercedes-Benz Notrufsystem *EY6 Pannenmanagement *EZ6 Park-Paket mit 360°-Kamera *EZ8 Einparkhilfe vorne und EInparkhilfe hinten *F65 Außenspiegel, automatisch heranklappbar *F66 abschließbares Handschuhfach *F69 Außensp.elektr.verst.-u.beheizb.m.integr.Blinkl. *F72 Außen- und Innenspiegel automatisch abblendbar *FC1 Elektronis...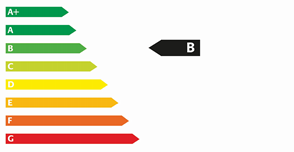 Details
| | |
| --- | --- |
| Transmission | automatic |
| Color | black, Obsidian Black Metal/Schwarz |
| Mileage | 0 Km |
| Year | Configurable |
| Fuel | Diesel |
| Engine | 1950 cc |
| Power | 176 Kw |
| Acceleration time 80-120 | sec |
| Status | Configurable |
| | |
| --- | --- |
| Delivery costs | € 0 |
| Curb weight | Kg |
| Total trailer weight. | Kg |
| Consumption within urban areas | 7.3 l/100 Km |
| Consumption outside urban areas | 6.1 l/100 Km |
| Consumption combined | 6.5 l/100 Km |
| Co2 emissions | 171 g/Km |
| Euro | |
| Environmental Label | |
| Environment badge | |
Options and Extras
Audio
Comfort
Exterior
All wheel steering
Alloy wheels
Roofrails black
Sunroof, steel
Trailer hitch
Interior
Driver seat heatable
Smokers Free Car
Steering wheel multifunctional
Technique